Ice Reflection Show
Fundraising Event 2019
Saturday February 23 – Show starts at 6:00pm
This years ice show is filled with excitement! You do not want to miss it.
Featuring Special Guests:
Carter Jeffery – Bowmanville Skating Club
Jessica Desjardins – Deep River Skating Club Alumni
Petawawa Platinum Edge Synchro Teams (4) – Youth & Adult teams
Deep River Skating Club members showcasing their talents
Location: Deep River Arena
Tickets at the door:
Adults $5.00
Children/Youth FREE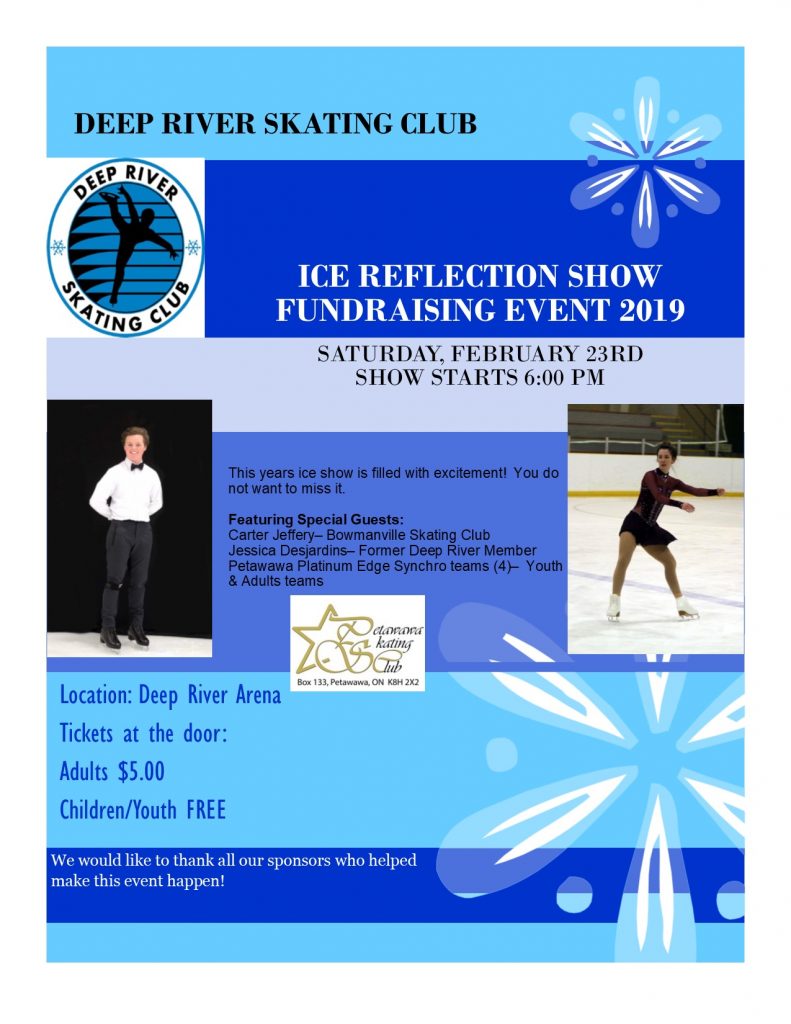 Thank you to all our sponsors! This event could not be possible without you.