Events for the 2023 – 2024 season will be posted here, stay tuned.
Past Events
---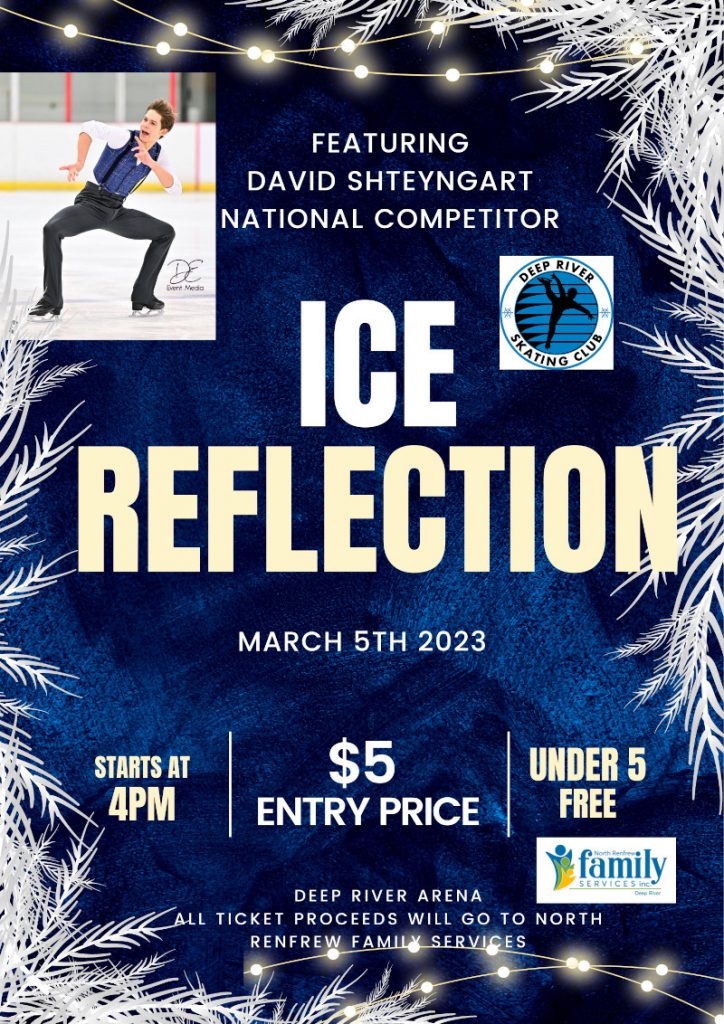 The Deep River Skating Club is so very excited to be able to bring back our annual Ice Show – ICE REFLECTION.
The last show that we did was in Feb 2020 that featured Elvis Stojko. Was that not a terrific night???!!!!!!!!!!!!!!!!!!!!
This year the members are so excited to perform for you all.
Our club has grown, so dress warm and bring a cushion because its going to be a fantastic show.
The evening will feature David Shteyngart! David began his skating career in Eganville. David is 16 and he skates at the national level and trains out of Ottawa. We can't wait to have David join us.
Petawawa Platinum Edge Synchro team will also join the show this year. The team consists of skaters from the Petawawa and Deep River clubs.
This year the Deep River Skating Club would love to be able to give back to our community by helping to raise funds for the North Renfrew Family Services. All door ticket proceeds will be donated to NRFS. A very vital organization for our community.
We hope to see you out for a fantastic evening supporting the Deep River Skating Club and NRFS on March 5th at the Deep River Arena.
Tickets available for purchase at the Door only.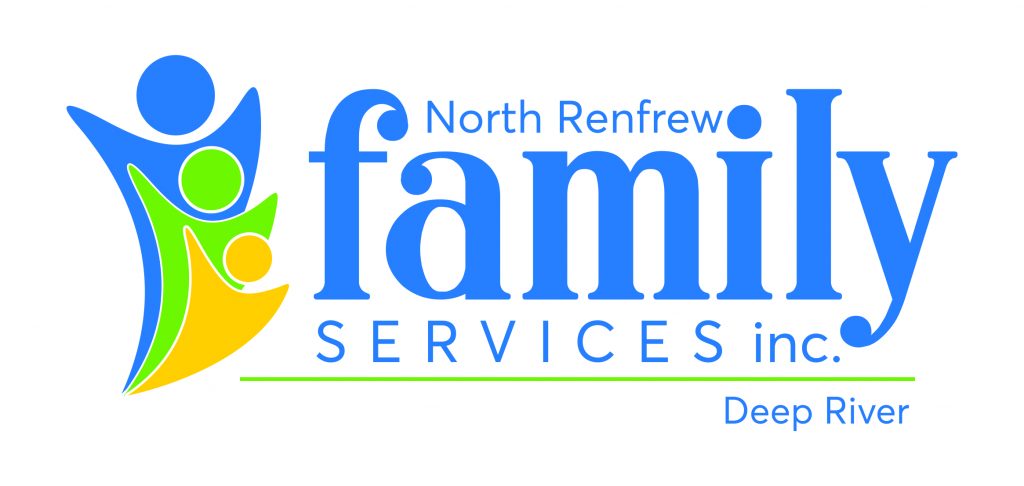 ---
Thank you to all our sponsors!
Diamond Sponsor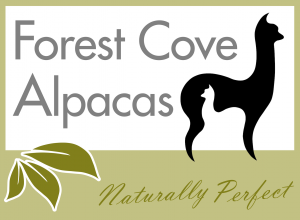 Gold Sponsor

Silver Sponsor

Bronze Sponsor